It's been a while since I last time updated my blog and I think it is good time to do so. This time I want to share my observations from product acceptance and adoption. Some of you may remember that one year ago my wife founded e-commerce site where she has been selling products for babies. I have been helping her with technical issues and supporting in various things. Product portfolio has been growing moderately and the main article is the hanging crib ("UINUA -ensikehto") for babies aged under 6 months. Cleverness of the crib is its way to utilise Finnish benefit for mothers: Maternity package and literally the "package" itself.
The product is unique and new on the "baby crib" market and I am not sure is it re-segmenting existing market or creating new market for hanging cribs (which utilize Finnish maternity packaging). Let's assume that UINUA crib is re-segmenting the existing market. What this means? This means that product is entering to existing market where is competition and also potential customers. Great, there are potential customers and now their awareness of the product must be raised and they are directed to the sales funnel. Creating sales funnel is not easy and it needs lots of following activities: advertising, guerrilla marketing, social media, SEO, visibility in traditional media or using directly the e-commerce site (and of course lots of other things).
In the summer UINUA -crib got attention when Finnish baby magazine KaksPlus wrote article about my wife and her invention. That was very good thing and the product got its "15 minutes of fame" and there were traffic on the web site. Sounds good? But it is not, now product got visibility and its awareness has raised. The tricky part is that the product is NEW on the market! There are no recommendations or experiences from the product, potential customers are suspicious and they don't know what to think about product. They need time to ACCEPT the product and it helps if there are (brave) customers who can tell experiences, give recommendations and speak about the product to their friends. Those customers are more valuable than gold and especially if they have 500+ Facebook friends.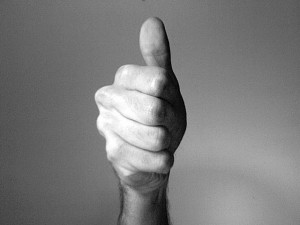 Acceptance doesn't happen in a second, it may take a year or two or the tipping point is around the corner. Never know when it happens, but when it happens, then starts the (wide) adoption of the product. Then the main activity is to keep the customers happy and deliver product as fast as possible. If we look back in history, we can see this same pattern happen again and again. First is acceptance and then is the adoption. this has happened with stone tools at stone age and with the iPad at nowadays.